YOUR VINTAGE JEWELRY SOURCE
ENTER YOUR EMAIL HERE FOR A FREE PDF!
-"The Three Critical Factors in Buying and Selling Fine Jewelry."
SEE WHAT OUR CLIENTS HAVE TO SAY
It's wonderful to have a Gems West event in my store. My associates and customers look forward to the date... Each item has a story behind it... Superb quality and very fair prices.
Gems West Collection is a beautifully curated ensemble of unique and wearable antique and estate jewelry bringing clients into the past by connecting them with stories and bringing the pieces to life. And no one does that better than Gems West.
Easy to work with and straight forward. We did one last year and have one booked for this year.
This was our first estate event in years and it was a huge success! Looking forward to partnering with Gems West again!!
We live in a world of 'fast fashion.' Most everything we buy today is made to last a short period of time and the materials used today are far inferior to those from just a couple few decades ago.
Today's modern woman wants authentic design that will stand the test of time. She seeks unique expressions showing her independence and femininity. She wants jewelry to enhance her beauty and fulfill her sense of style. Vintage jewelry communicates her allure in unparalleled ways.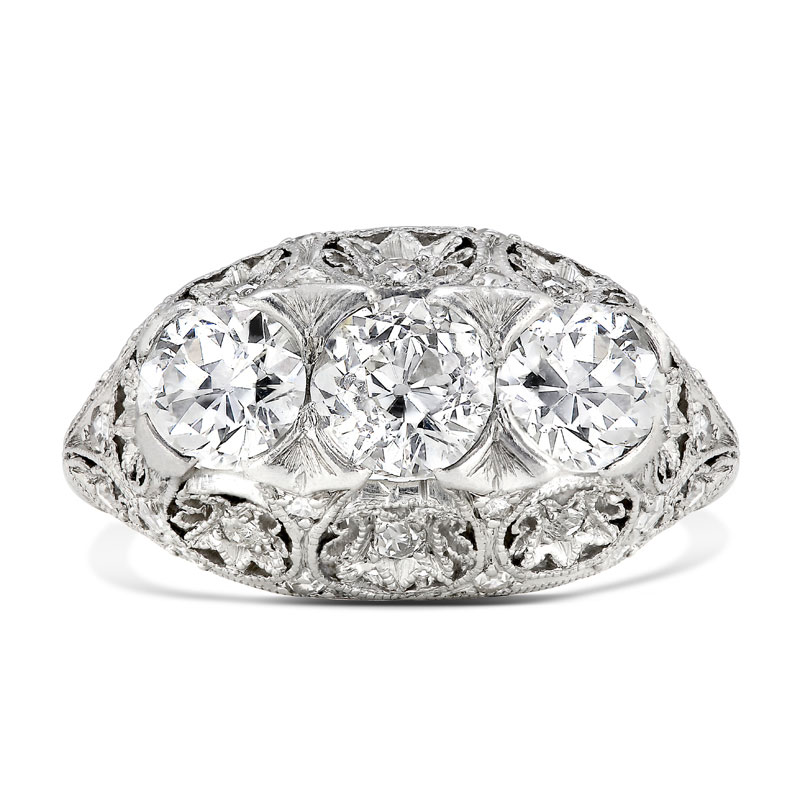 Like anything else, experience (and mistakes) will teach you what to look for when buying and selling anything collectible. We all had to start somewhere in this learning cycle. The
SIGN UP FOR EXPERT TIPS ON SELLING MORE VINTAGE JEWELRY!